It takes more than just launching a website to get your business found online.  The work you do on your website, and off it of it, makes a difference.
Here's a look at 4 ways you can improve your business' visibility online!
1 – Test Your Website
It's good to make a regular habit of testing your website to ensure it's loading quickly, is mobile-friendly and is creating a good user experience.  Site speed and mobile-friendliness are both Google ranking factors, so making sure your site is up to par will be a step in the right direction!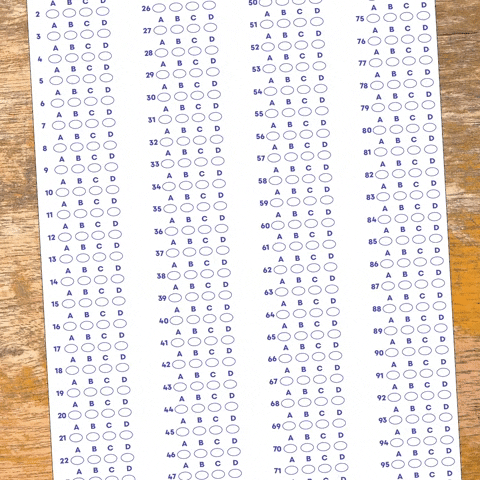 There are some helpful, free tools out there for you to test your website's performance:
Google's PageSpeed Insights: This gives you a look at how you can improve the speed of pages on your website.
Pingdom: Similar to Google's PageSpeed Insights, Pingdom gives suggestions on how to improve page speed.  It's also helpful that you can pick where to run the test – e.g. Dallas, TX as opposed to Sweden.
Google's Mobile-Friendly Test: The title gives it away – this test will show you if your site is optimized for mobile, and how to improve if it's not.
These tools will give you insight on how to improve, including simple updates you can make on your own (compressing images) as well as some more in-depth tasks that will require you to loop in your web designer.
2 – Create New Content
Creating new content is not only a helpful resource for your customers, it also helps your business get found online.  If you focus on creating fresh content on a regular basis, you'll be ahead of the game!
Here are some of our guidelines for getting started with content marketing:
3 – Claim Your Google My Business Page
I'm often surprised by how many businesses are not harnessing the power of their free Google My Business page.  This resource is essential for local search, and helps you better serve your customers.
Learn more about setting up your Google My Business page here.
4 – Maximize Linking Opportunities
Inbound links are still an important search factor!  Having quality, relevant links to your website can help improve page rank – and help lead more people to your site through those links.
Get started with link building by:
Claiming Directory Listings: Make sure your company/website is listed in legitimate directories (Yahoo, Yelp, Superpages, etc.).  This can be a daunting task as there are so many directories out there, so it might be worth working with an SEO company to get these set up!
Checking for Other Link Opportunities: Are you a member of a chamber of commerce?  Does your business you donate to local nonprofits regularly?  Are you involved in industry associations?  In most cases, there are opportunities to link to your site associated wth your memberships and charitable contributions.  Make sure you're taking advantage of these!
Keep Making Great Content: The more valuable content you make, the more likely you will find that others are naturally linking to your website either their through social media posts or their own websites.  Refer to section 2 to get started!
Need help getting started?  Give us a shout and we'll point you in the right direction!