There is a free online resource to give your business more exposure, and many small businesses are not taking advantage of it. I'm talking about Google My Business – a free business listing that can help your business get found and share information easily on Google Search and Google Maps.
If you don't yet have a Google My Business listing, here are the reasons why you should – and how to get started.
Get Found
Setting up a Google My Business listing is a simple way to make sure your business is included in local search results. In fact, SEO experts consider a Google My Business profile to be essential for local search.
For instance, if I perform a search in Google Maps for bagels near me, I'm going to see a list of Google My Business listings complete with ratings and detailed business information.  If your bagel business hasn't set up your listing, you're missing out.
Mobilosoft, a firm that helps retailers optimize their online presence, calculated performance of Google My Business presence for its retail clients last year and determined that having their listings created 29% more visibility and 60% more activation through clicks to the retailer's website, calls to the stores and requests for directions via Google My Business listings.
Even if you have a home-based business and don't want to publicize your exact location, Google My Business allows you to create an entry that keeps that information private but still includes you for results within a certain radius of your business.
And, if you have multiple business locations, you can easily set up profiles for each – which gives you a larger footprint for local search results.
Answer Questions
When you set up a Google My Business listing, you are prompted to enter your:
Business Category
Address
Business Hours
Phone Number
Website Address
Photos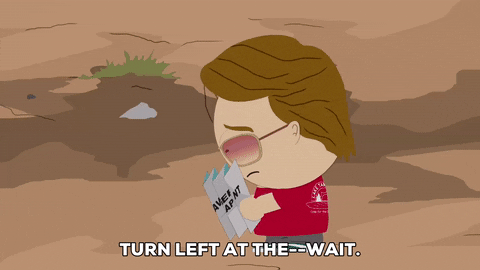 This gives your potential customers plenty of helpful information at their fingertips.  They don't have to click any further than your result in their Google search to find out if you're open, get an idea of what your store looks like, and get turn-by-turn directions.
Your listing will also give users the chance to review your business, helping consumers make purchasing decisions, and know what to expect when visiting your business.  A best practice is to encourage your existing customers to leave a review on your listing to add authority to your profile and provide helpful feedback.
The easier you make it for your potential customers to find information about your business, and remove friction between them and taking action to engage with you, the happier they will be!
Get Helpful Analytics
Included with your Google My Business listing is free access to analytics that let you know how customers are finding your listing, how they are interacting with it – e.g. requesting directions, calling your listed phone number, visiting your website.
This feedback can help you make tweaks to your business listing to encourage more engagement.
Potential Pitfalls
There are some things you'll want to be aware of before you set up your Google My Business listing.
You have to keep your listing up-to-date.  As customers are often using your Google My Business listing to find out where you are, when you're open and what you do – it is essential that this information is correct.  Otherwise you'll end up upsetting customers and possibly losing future business.
You're opening yourself up to public reviews.  Once you set up your listing, anyone can leave a review.  This means you could see negative reviews from disappointed customers or upset former employees.  The best plan here is to respond (professionally and politely) to all reviews that come through on your listing, and use Google's resources to flag inappropriate reviews if necessary.
A Google+ Page is included.  With your listing comes your very own Google+ page!  You're not alone if you didn't jump for joy upon reading that.  While this social network is definitely not the belle of the ball, it is another opportunity for exposure.  Just make sure that you monitor the page and keep it updated since your brand will have a Google+ presence.
Getting Started
Ready to roll?  Just click on the Google My Business home page – and then click "start now."  You'll be guided through the steps to claim an existing listing for your business or create a new listing for your business.  You'll need to verify you are who you say you are (via mail or a phone call) before your listing is made public, but within a few weeks you should be set up!
This blog post might seem like a sappy love letter to Google My Business — and it is.  This is not an advertisement for the service, but an enthusiastic overview of a valualbe, free resource that every small business should be using!