Content marketing is an essential piece of your business' marketing plan.  Not only can fresh, valuable web content help you gain traffic and search rankings, it can also help establish brand recognition and higher conversion rates.
Once you've recognized the value of content, it can be hard to know where to start.  Identifying stories and sources of content in your organization is the first step, but then comes the dreaded task of actually producing the content!
Here are my recommendations for getting started on your content, and making it as painless as possible.
Ask the Right Questions
The key to getting great content from your source, whether an expert co-worker or another subject matter expert in your industry, is to ask the right questions.
When working on a new piece of content, I like to:
Start with a little research.
Look at the resources that already exist in your organization.
Check out what industry associations and leaders have to say on the topic.
Create an initial list of questions.
Not only does this make you prepared once you're working with your source, it helps to ensure you don't miss important information.
My list of questions is very basic, following the principle of "Explain Like I'm 5." A concept made popular by reddit, Explain Like I'm 5 (ELI5) is a way to focus on the basics and conveying concepts in layman's terms.  Ask questions that someone who is unfamiliar with the topic would ask, and keep them in mind when writing.
Ask follow up questions.
Once the interview begins, don't be limited by the initial list you created!
Ask follow up questions to get to the "why" behind those responses.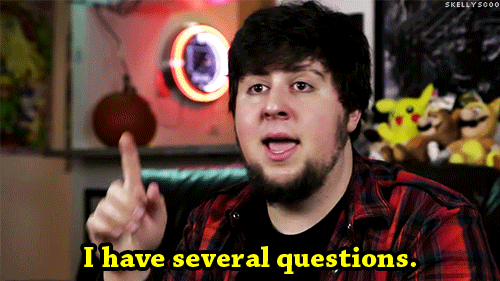 Here's an example:
Q: "How do we create our whatsits?"
A: "We use the best quality polymer and high-tech equipment to create luxury whatsits."

Follow Up Qs:

"Why does the polymer used matter?"
"How does our high-tech equipment make a difference in the final product?"

Q: "What are the benefits of our whatsits vs. our competitors?"
A: "Our whatsits last longer than our competitors products."

Follow Up Qs:

"What are the drawbacks of having a whatsit that doesn't last?"
"What else makes our product stand apart from our competitors?"
You may find that, as you're writing your story or structuring your content, you have more questions.  Don't be shy about revisiting your source with more questions to fill in the blanks!
Think About Content Structure
When you're ready to begin creating your content – whether a blog, white paper, infographic, etc. – you need to ensure the content is engaging.  Why? Because no one has time for long, boring content.  In fact, if your content is too long or unattractive you will lose 38% of your readers!
I like to start with a mind map to get all of the research, interview points and thoughts I have down on one piece of paper.  Then I can get an idea of what structure will look like and what the most powerful points of will be.
Once you have this visual overview, you can focus on engaging your readers.  You can accomplish this by coming up with a concise title, writing an introduction that draws the reader into the topics you will cover and creating digestible paragraphs with visuals to help illustrate your point.  Aim for no more than a palm's worth of content without adding a visual to break it up.
While readers will abandon content if they think it's too long, it's hard to determine the magic word count for your content resources.  I agree with the folks at Moz, who state that you should focus on the quality of your content rather than the quantity of words.
It is worth noting, however, that long-form content that exceeds 1,000 words tends to be more shareable than shorter content.  So when you have a meaty topic that you can keep interesting in a long-form blog post or white paper – go for it!
Get Feedback
Once you have a draft, go back to your source to ask for their input.  They might find other points to strengthen your article and can ensure that you've accurately covered the topic.
It can also be helpful, if you have the time, to have someone unfamiliar with the topic to review your content to see if you were able to ELI5 accurately!
Evaluate What Works
You might think your blog on the history of widgets will become a must-read, but if you see that interaction pales in comparison to the "Top 10 Uses for Widgets" article then you will have some insight into what your readers want.  Try to replicate the style of your most popular articles, or dig deeper into their topics to create consistently engaging content.
Need help with your content? Give us a shout!