We work hard to do right by our clients, and often that includes helping them recover from a shoddy web maverick/seo guru/content ninja.
It can be difficult to know if you're working with a reputable service, so here are some of the questionable practices we've seen that you should avoid when hiring an SEO company.
Say What?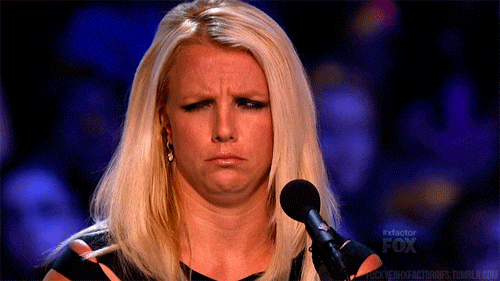 Ever visit a website with language that leaves you confused? You're just trying to find a reputable painting company, and you come across a web page that says:
"Home painting in Columbus, Ohio.  Full-service home painting for Gahanna homeowners.  Get the best deals for home painting in Central Ohio with our indoor painting outdoor painting services.  Columbus home painting cheap!"
Um, huh?
Sadly, there are SEO services that still write like it's 1999 – stuffing keywords onto pages, and trying to rank for everything without substance. In the short term, it might get visitors to your website; but then what? If they can't find what they're looking for, or are frustrated by language that seems like a riddle then you've lost them.
Not only is trying to write for search engines bad for user experience, it's bad for long-term ranking.
If you hire a company to create your content, make sure that it is readable and helpful.  Search engines prioritize rankings for valuable information that answers queries, not whichever site sets a record for most keywords in one paragraph.
Copycat Copywriting
Finding the words to highlight your services and make your business stand out can be a challenge.  So hearing that a company can provide all of your content might be music to your ears!  Just be careful to ensure that content is original to you.
We have come across copycat content by "SEO experts" who used the same word-for-word language for several clients in the same industry.  Duplicate content can negatively impact your search rankings.  Plus, when your content is unique to your business, it's a much better resource for your clients.
Questionable Structure
We've seen websites with unusual structures designed to maximize search traffic.
For instance, if your website redirects off of your URL and onto a URL owned by the SEO company who you're contracting with – you might have a problem.  An SEO company might use this to leverage the search "juice" they have established on their website to help your sub pages rank.  But, when you're done working with them, you lose any search rank that you have since your information lived on their web domain.
And, again, this isn't an ideal user experience.  If each click is a redirect to an odd-looking URL, a user might question the validity of your website.
Some of these tactics might give your website a rankings boost in the short-term.  But be warned – the Google knows all.  Bad SEO practices are penalized, and that definitely hurts traffic.
Finding the Good Ones
There are plenty of great SEO providers that will do right by you.
A good SEO service will:
Design with users in mind.
The goal is to KEEP visitors on your website, not just get them there.
Be transparent with their practices.
Ask them how they accomplish your goals, and what tactics they use.
You don't need to be an SEO expert to vet an SEO expert.  If you're working with a company that uses tricks or tactics that seem odd – trust your gut and start asking questions.
Need help with fixing a badly-optimized website, or have questions about how to improve? We know a guy.