As a small web design business with a presence in Columbus, Ohio and Raleigh, North Carolina – the boss and I work from our respective homes.  In addition to reducing company overhead, the work-from-home life creates both perks and challenges – here are our top fourtips for working remotely!
1 – Get Out
While hermit-ing up in your home is definitely an appealing part of working remotely, John and I both agree that interacting with other humans should be a part of your routine.
Whether you just decide to work from a coffee shop a few times a week, or schedule networking events for yourself – getting out helps add variety to your day and keeps your interpersonal skills sharp!
2 – Recognize Distractions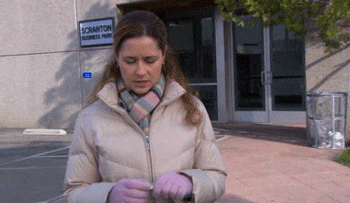 There are obvious distractions when you are working from home.  Sometimes the lure of Netflix is strong, or you would rather clean the toilet than handle menial work tasks.
The important here is to recognize that you will have tempting distractions, and create ways to deal with them or schedule time to indulge them (when you're not on company time).
3 – Find Helpful Resources
Even if you prefer your home office to the traditional office life, you'll need to identify tools and tactics to help you stay motivated and engaged when working from home.
From Apple products to his treadmill desk, John is all about the apps and gadgets that help him get through the day.  And, for me, an occasional change of location that includes puppies keeps me happy!
4 – Embrace the Benefits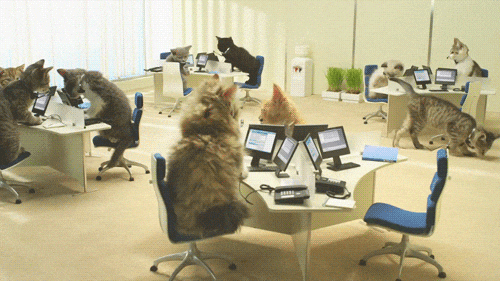 In spite of some stumbling blocks, working form home can be pretty darn great.  You might miss the free break room donuts and water cooler talk that you get in a  traditional office environment, but you do have the flexibility to make your own perks a reality.
Schedule in time for your family and for yourself during the workday when you can – this is a wonderful perk of work-from-home flexibility that will make everyone happier! Take time to pet any fuzzy coworkers you might have, or take the dog on a walk during lunch – they'll probably pester you until you do anyway.
For me, the pros of working from home definitely outweigh the cons.  As long as I stay focused and prepare for the challenges this remote life creates, I feel I can be both happy and productive as a work-from-homer!
Want more work-from-home tips? Check out our blog.  Do you work from home and have helpful suggestions for us?  Give us a shout to tell us what you've learned.