If you're a small business owner and you don't have a website, you're not alone.  Approximately 50% of small businesses report that they don't have a website.  Why no website?  A third of those polled don't believe a website is necessary for their industry, while other reasons include budgetary restrictions and lack of time to spend on the website.
We hear these same obstacles from many entrepreneurs we encounter.  Given these limitations, we are often asked "Do I really need a website?"
In short – yes.  And here's why…
A Website Helps Grow Your Business
Local business search is increasing every year, and Google reports that 50% of consumers who search online for a product "near them" will visit that store within 24 hours.  Without having a website and other online presence, you are missing out on business opportunities.
Even if you don't have a storefront location or if you can't sell your product online, a website is still an important tool to help new clients find your business and engage with you!
A Website Gives You Credibility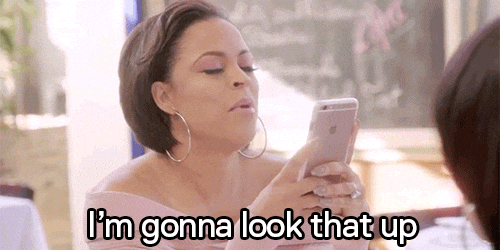 If I meet someone who owns a small business, whether a cleaning service or a bakery, the first thing I do before I make a purchase is Google them.  And if they don't have a website, I question whether they are worth my investment.  Are they some fly-by-night company that isn't trustworthy?  Does their lack of an online presence mean they're not with the times?
Customers are researching all types of purchases online, from major investments to where to eat dinner.  81% of consumers conduct online research before making a purchase.  They are looking into product information, comparing prices and looking for deals.  If you're selling food, you can expect 6% of people to try to access your menu online before a visit.
So if you don't have a website that serves up information about your business, you're missing out.  Not only are you missing online searchers who don't find you, but you're missing an opportunity to demonstrate your credibility and share helpful information to those prospects you may have already met.
A Website Allows Customers to Engage on Their Terms
Your website also allows customers to find information whenever it suits them, rather than waiting to contact you during business hours. Having a website also allows your customers to avoid the dreaded phone call.
I hate making phone calls, and I know most of my generation is with me on this one.  When we can much more easily send a text or an email, we don't want the hassle of of making a phone call.  But beyond the digital natives who avoid phone calls like the plague, according to Forrester when a customer needs information they prefer online resources to speaking with a representative on the phone.
By having a website you allow customers to find answers to questions that would otherwise require a phone call (when are you open?, do you have gluten-free whatsits?) or contact you through faster, more passive communication by using your contact forms.
When you're ready to invest in a website, you'll want to make sure it doesn't stink, as a crappy web experience can be harmful to customer engagement.  And, if you still think time or money are obstacles to creating a website, then consider creating a long-scroll one-page website.  This will still give you the chance to create a low-maintenance site that lists vital information about your business and create a contact form that helps you get found online and better-serve your customers.
Bottom line: your small business needs a website to grow and provide helpful customer service.