There are lots of bad websites out there.  Whether the website is out-of-date or just downright ugly (my eyes, they burn!) there are plenty of great businesses whose websites don't reflect well on them.
Badly-designed websites often live on as small business owners don't feel they have the time/money to spend on revamping the site, or they don't really think the site matters since they focus on referral business.
So what's the harm in having a bad business website? In short: it affects user experience, your business' reputation and visibility.
User Experience
We know consumers are a fickle bunch; especially in this day and age.  They don't have patience for a bad website experience, and it affects their purchasing decisions.
According to research conducted by Adobe:
39% of users stop engaging with your web content if images won't load
39% of users abandon your site if the page/site in general takes too long to load
38% of users disengage if your web content is too long
38% of users will leave your site if your content is unattractive
When a customer visits a poorly-designed website, they're likely to leave it.  And if your website doesn't work well on mobile – forget about it.
Having a website that functions properly, is visually engaging and answers your customers questions easily will enable you to keep them engaged longer and give them a chance to really see what you have to offer!
Your Business Image
You wouldn't show up to a client meeting or an employee interview in cut-off shorts and a stained tank top, would you? Of course not, because how you present yourself says something about you and your business.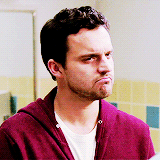 The same goes for your website.  Your website is a reflection of your business, and often the first impression someone has of you.  So if it's broken, outdated or hard to use – you're not looking so hot.
Personally, I've avoided ordering food, making purchases or applying to jobs at companies with truly awful websites.  I feel like a business' website gives me some insight into what the company is all about and if I want to align myself with them.  And I'm not alone.
A reported 75% of consumers say that they judge a company's credibility based on web design, and 94% say that businesses with good web designs are more trustworthy. So if that first impression isn't a great one, it can harm your business' image.
Even if you think most of your business traffic comes from referrals, don't forget that 81% of consumers conduct online research before making a purchase.  Those potential leads are checking you out, and having your website look great and perform well will help them make a decision about purchasing your services/products.
Search Visibility
A bad web design can also impact your search results.
If your site isn't following the latest design standards, and isn't making Google and other search engines happy, then you're missing the chance to reach new customers.  Making sure your site is mobile-friendly, loads quickly, has great content and is SSL-encrypted is a great place to start.
I hope by now it's clear that a well-designed website is more than just an aesthetically-pleasing marketing tool.  It helps customers find your business, stay engaged with your business and see value/trustworthiness in your business.
Not sure if your website puts your best foot forward? Contact us for a free website check-up!