If you haven't migrated your website to HTTPS, Google is going to start calling you on it.
Google's long-anticipated effort to encrypt all of the internet will come to a head this summer, with the launch of Chrome 68.  With this browser update, Chrome will begin to mark any unencrypted websites as "Not Secure."
Since Google Chrome is the most popular web browser in the world, that means your web traffic will be affected.  Visitors will either see a comforting, green padlock or a gray circle and the words "Not Secure."
Not sure whether your website will be given the green light?  Here's how you can tell:
Did you spot the difference? It's in the protocol text before your domain name.  Google wants to see all websites to use secure HTTPS connections, encrypted with SSL or TLS certificates.
And if your website is using the old HTTP protocol – everyone who visits your website via Chrome will see a warning indicating that your website is not secure.  It doesn't matter if your website doesn't process credit card payments or transmit customer information, Google wants all websites to migrate to HTTPS to enhance online security with data integrity, encryption and authentication to thwart hackers.
The change is expected to look a little something like this:
New Warning for Unencrypted Websites
This is the first step in the Google warning, as a future update will include a red yield sign for any HTTP website with input fields.  Google plans to eventually drop the current green "Secure" language for websites that are encrypted, as it expects that encryption to be the standard for all URLs.
Already Using HTTPS?
High five! If your website is already encrypted, you're ahead of the game.  Now you can kick back and relax knowing you have made The Google happy.  You can also enjoy knowing your site might see an SEO boost over competitors, as Google has indicated that HTTPS is one if its ranking signals.
And if you're a Shout It Out Design client – you're already covered since we migrated all of our sites to HTTPS back in 2017 (pats self on the back).
Not using HTTPS?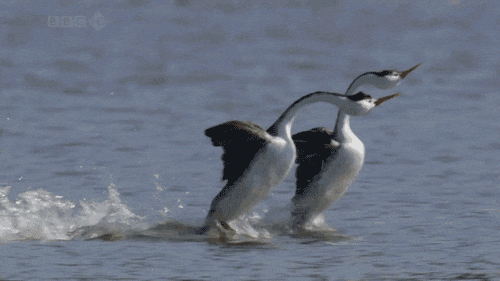 It's time to make like a bird and migrate.
If that scary new warning on Google Chrome isn't enough to motivate you, keep in mind that if you aren't using HTTPS, you could see a change in web traffic and visitor behavior.
Traffic: Google has indicated that HTTPS is one of its ranking signals, so sticking with an old HTTP site could put you at a search disadvantage (no matter what browser they're using).
Behavior: When visitors actually make it to your website using Chrome, the "Not Secure" warning could increase your bounce rate and reduce your pages per visit and overall visitor time on site. I don't know about you, but I'll think twice about using any website that Google warns me is "Not Secure."
It's predicted that the next Chrome update in fall 2018 will strengthen this warning to include a red yield sign for any website with input fields (contact forms, log-ins, eCommerce, etc.)
While this changeover might seem like a pain if you haven't already migrated, it is a positive step for making the web a more secure experience for all.
If you need to take action but don't know where to start, there is free resource called "Let's Encrypt" that can help you enable HTTPS on your website. Should you want some expert help from a web design company that has migrated more than 100 websites already, give us a shout.