Look, we don't want to disparage our industry here, but there are some web designers who give the rest of us a bad rap.
We (along with many other awesome web people) have been there to pick up the pieces after some fly-by-night web "ninja" creates crappy websites that don't function properly, disappears on their clients, or provides enough sub-par service to drive their clients away – this is the kind of designer you want to avoid.
It's not always easy to tell if your web designer is worth the investment.  So, when considering a designer for your next website design project, here are 4 signs that the designer you're talking to probably stinks:
1 – They Have a Crappy Website
Would you go to a hair stylist that has an awful hairdo, or hire a homebuilder whose own house is falling down?  The same question should be asked when researching web designers – does their website represent the skill and finesse you want to see?
Sure, the adage that we let our own websites fall behind while we focus on our clients' sites is somewhat true (think: the cobbler and his shoeless children) but good web designers still know that their websites should be a showpiece for their talent.
At the very least, your web designer's own website should:
Be visually-appealing, with a modern design
Be responsive: working on your tablet or mobile phone as well as desktop
Be easy to navigate
Be up-to-date: featuring recent blog content, correct references to this decade
If your potential designer has a crappy website, chances are you will, too, if you become a client.  Let this be the first test when vetting someone for the job!
2 – The Designer is Not Responsive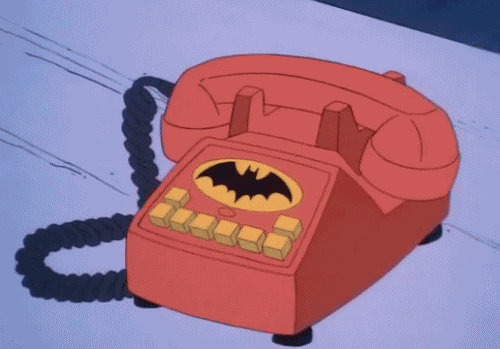 The biggest complaint we hear from new clients is that their old web designer "disappeared" or wouldn't get back to them when they needed help.  Since you rely on a web guy or girl as your expert on one of the most important marketing resources your company owns, you need to ensure they will be responsive to your needs.
Early on in the discussion process, pay attention to how promptly the designer responds to your queries.  If it takes more than 24 hours to hear back, or requests go completely unanswered, consider it a red flag.
Additionally, you should ask how they handle urgent website needs or emergencies.  Do they have a help desk, a bat phone or another way to support you?  Make sure they can answer that question to your satisfaction.
3 – No Ongoing Support is Offered
Your website is not a "set it and forget it" project.  Once it's launched, you're going to need support.  Whether you require simple guidance on updating text or need help ensuring your site is secure and backed up, make sure your web designer is able to support you after the website launches.
You should discuss how they can support your website, what is their responsibility vs. your responsibility, and any costs involved to have them continue to work with you post-launch.
4 – They Can't Provide References
So maybe you've found a designer whose website and portfolio are beautiful, they get back to you promptly and are happy to offer managed website support after launch.  Next: check their references.
In addition to taking a look at public reviews on Google, Facebook and Yelp, ask to speak with a few of their recent clients.  Ask those clients how they like working with the designer, and take a good look at their websites to see if the designer can deliver on what you expect.
If the web designer can't provide you with solid references, then they are not worth your time.
Your web designer won't be perfect, but most of us will do everything we can to make our clients happy.  We work with a lot of great folks in this industry, and the guide above will help you weed out the imposters and find the right web designer for you!
Ready to start a web project, or need to vent about a crappy web designer?  Give us a shout.